The Private Intelligence Corporation's occupational fitness programs are consistent with needs of aerospace corporations, insurance actuaries, government operations and any other ventures involving a measure of fitness and risk.
Occupational Fitness and the associated risks requires intelligent assessment and management for a wide variety of professions and employment duties. In some cases fitness for duty is a requirement for insurance or OSHA compliance, in others, health or fitness requirements are set to assure that duties may be peformed without jeopardizing public safety. The Private Intelligence Corporation provides confidential customized fitness intelligence and proactively attains evidence of fitness for duty.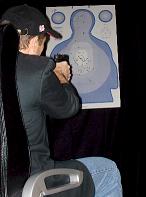 Wether you are attempting to qualify for government certification or to obtain preferred insurance rates, we have a confidential service which is designed to quickly establish eligibility, expedite compliance, attain certification or secure preferred ratings.
Contact us for a free occupational fitness consultation.